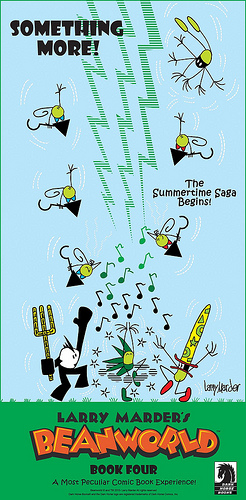 Hoka Hoka Burb'l Burb'l! will be the fifth hardcover Beanworld volume published by Dark Horse, and the first volume of the Summertime Saga. Larry Marder originally announced the title as "Something More" in a January 1, 2010 blog post and said that he and Dark Horse "intend for it to be published in the first quarter of 2011". In late 2016 the release date was announced as May 10, 2017.
Ad blocker interference detected!
Wikia is a free-to-use site that makes money from advertising. We have a modified experience for viewers using ad blockers

Wikia is not accessible if you've made further modifications. Remove the custom ad blocker rule(s) and the page will load as expected.